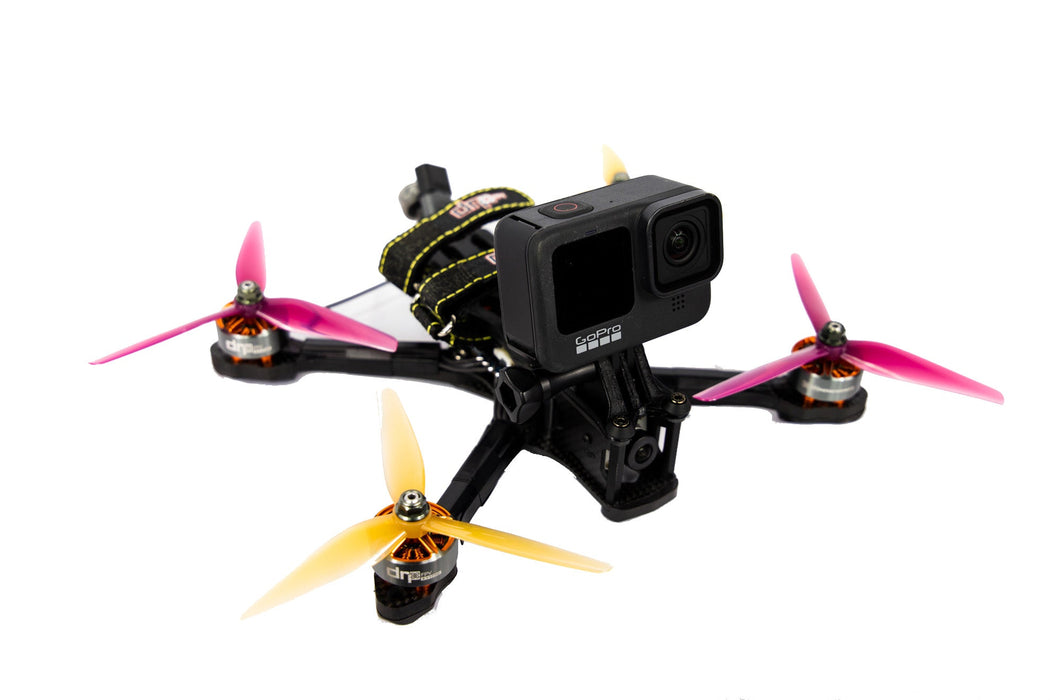 DRP Diatone 5 inch Apex
Sale
Sale
Original price
$750.00
-
Original price
$750.00
Only built on request.  Please contact us to order yours today.
When flying your quad you want to feel a very strong sense of confidence while you operate it. This is why we only build drones that we ourselves fly, tune, test and feel extremely confident about them. With years of experience we have refined our technique, allowing us to build the very best drones in the market.
The ImpulseRC Apex 5 inch frame has proven itself time and time again to be one of the greatest frames ever made. This is why it is our go to frame for 5 inch builds.
All of us at DRP believe in the high quality, ease of use and flight characteristics FETtec Electronics and Kiss firmware provide.  They are second to none, making it our preferred flight system.   Our Apex features full FETtec electronics.
What give us the most confidence while flying is knowing we have an abundance of signal range linking our radio to the quad. For this we use TBS Crossfire Nano RX which is the industry's gold standard in receivers. The Nano RX's max distance has been tested to be around 16+ miles in an open area. Having those capabilities will make you feel extremely confident in any flight scenario.
And last but not least is your video capabilities. Although for certain applications, like racing, analog components may be more suitable, many pilots today will agree that digital FPV is the way of the future. That's where the Caddx Nebula or DJI Air unit system comes in to play.  Offering you the clearest and absolute best video quality in the market today you will not miss a single thing while you're flying by it.  
Kit includes:
All of our builds are tested and tuned before we ship them to you.   That way all you need to do is bind your equipment and go fly.
* RC Transmitter, batteries and battery charger is sold separately
REQUIRED TO COMPLETE

This quadcopter requires a compatible radio controller like the TBS Tango 2 Pro with the TBS crossfire to operate.
This build does not come with FPV goggles. The video transmitter in this kit is compatible with DJI FPV goggles.
Our drones are not pre-built.  We build them to the specific customer specs. 
Please note that our lead time is

 

7-10 business days.