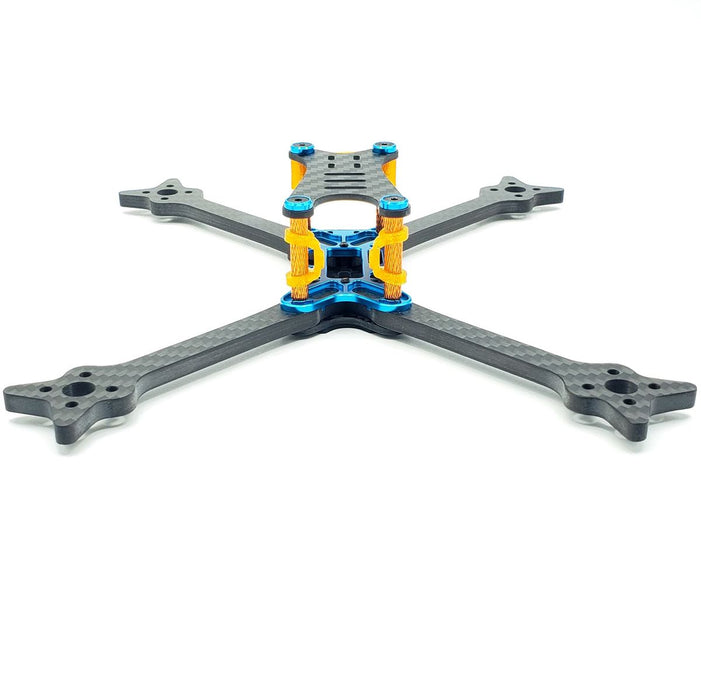 Hyperlite Floss 3.0 Lite Race 5" Frame
Sale
Sale
Original price
$49.99
-
Original price
$49.99
The Floss 3.0 our most selling race frame ever went on diet!
This is the LITE version of the Floss 3.0 which is pretty much identical to it's bigger version
other than all the parts are shrunk down saving around 10 GRAMS! 
The Floss 3.0 LITE is designed FOR racers BY racers as the next evolution of the most popular racing frame.
Based around a high quality, anodized 7075 aluminum core, the frame features sandwich plates and individual,
interlocking, easy to change arms to prevent arm wiggle along with a host of other modern features (and goodies!).
Due to the tight space of the frame the included camera mounts need to be flipped out
to give you enough room between the camera connector and the stack.
59.5g WITH hardware
Soft edge 5mm carbon arms to achieve goals of chamfering without loss of streghth
Machined channels in the aluminum plate prevent arm wiggle
Arms can be easily removed with only 2 screws
Countersunk bottom plate screws
Allows for 20x20 ONLY
Up to 85+ degrees of tilt
Also includes:
1 x Spare arm
3M anti slip battery pad
TPU micro FPV camera mount
TPU SMA mount